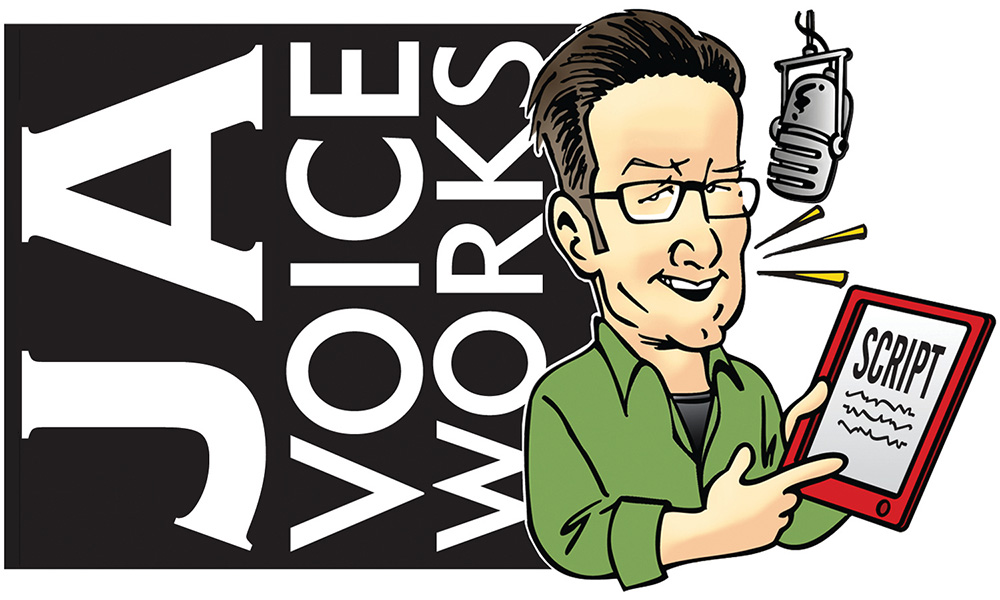 Jan Anderson, Male Voice Over Actor
Welcome! My name is Jan Anderson and I am a male, full-time, non-union voice actor. If you need a voice for your corporate narration, commercial, e-learning video, tutorial, voicemail system, audio tour, website, etc., you've come to the right place.
Clients:
Organizations such as PepsiCo, Chevrolet, Rubbermaid, Microsoft, Google, TempurPedic, Reebok, Konica-Minolta, Black & Decker, Coca Cola, the United Way, Bosch, FOX-Richmond, Lockheed-Martin, Morningstar Investments, Experian Credit Reporting, Roche Pharmaceuticals, Siemens Corp, the U.S. EPA and many others have put their trust in me to deliver, and you can too.
Voice Over Work:
Have a listen to my demos for a small sample of what you can expect from me. You'll find downloadable demos and a YouTube video collection on my "Demos" page. If you like what you hear and would like a free custom audition for your project, all you have to do is ask.  I can be directed by you live – via phone, Skype, Source Connect NOW or ipDTL. Please consider booking me for your next voice over project and thanks for visiting! You can reach me at:  jan(at)ja-voiceworks(dot)com or (707)481-7986.